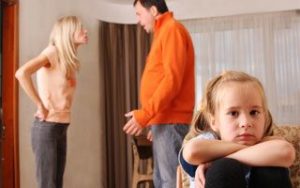 Johnson Mediation has established a strong reputation for being able to provide divorce resolution help for couples experiencing a wide range of issues following the end of their relationships. If you and your spouse are considering divorcing or separating, consider contacting Johnson Mediation to help you through the process. Our team offers what most traditional divorce lawyers, working through the traditional court systems and processes, cannot. Our mission is to advocate for you, understand your unique situation, and help you work toward the best possible solution for all those affected by your divorce.
Resolve Issues Related To Your Divorce
Divorce is undeniably complicated. Johnson Mediation can help you ensure that the dissolution of your marriage results in the correct distribution and navigation through the processes of separating assets, resolving debts, splitting retirement accounts, resolving loans, and most important of all, creating a workable parenting plan when children are involved. If one spouse is dependent on the other financially, Johnson Mediation is also equipped to help find the best possible resolution to this issue.
Johnson Mediation offers assistance in the follow areas of mediation services:
1. Social Early Neutral Evaluation: When custody and parenting time, or visitation, matters are involved, an evaluator can offer a neutral evaluation to determine the best next steps.
2. Financial Early Neutral Evaluation: Divorce creates stress, one kind of which is almost certainly to be financial stress. The evaluator of financial issues can help to determine if financial matters can be resolved via mediation or if a more traditional adversarial approach may be necessary.
3. Parenting Consultation: Your mediator serves as a neutral third-party, often providing insight from the perspective of a child-development specialist. This service can help divorcing parents make the best decisions for their children.
4. Parenting Time Expeditor: Minnesota law determines that a Parenting Time Expeditor may find it necessary to enforce, interpret, and clarify current time orders. Also, if there are issues not specifically addressed by the current agreement, the expeditor may determine that a new solution is warranted.
5. Divorce Coach: A divorce coach can provide you with support throughout the process, helping you make decisions, setting goals and navigating the process. This can be particularly helpful if your spouse is not supportive.
6. Post-divorce support: There are many issues that come up for divorced couples after the divorce is final and mediation can help you settle these issues without involving the court.
If you live in the Chanhassen, Shakopee, or Bloomington, MN area and need help resolving difficult issues related to your divorce, call the team at Johnson Mediation at (952) 401-7599 for more information or to schedule a free one hour consultation.