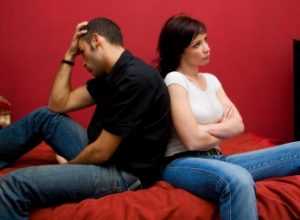 Are you and your spouse facing a divorce? Litigation, also known as a court battle, can be extremely expensive both financially and emotionally. Mediation is an excellent and even preferred alternative to litigation that can save you money, time and stress. A trained and experienced divorce mediator serves as a neutral third party and can help you and your divorcing spouse find solutions to the many difficult issues faced in a divorce settlement. A divorce mediator does not make decisions for you – you and your spouse are empowered to make these important decisions. A mediator helps by facilitating an open, positive and productive discussion that can yield solutions that work for all involved.
Benefits of Divorce Mediation
Johnson Mediation offers professional divorce mediation services to couples who are looking for a more cooperative and less divisive way to dissolve your marriage. Mediation can be used to settled even complicated divorces. Divorce is highly beneficial to a whole family – demonstrating to the kids in the family that the adults can work together to resolve the issues between them. You can settle complex issues such as:
● Fair and equitable division of property, assets and debts.
● Development of a parenting plan that works for all family members (also known as a custody agreement).
● Determination of the need for spousal and/or child support.
Divorce Mediator Minnetonka, Minnesota
In addition to being less expensive, there are many other important benefits of using mediation rather than engaging in a contentious court battle to settle your divorce. Divorce mediation generally takes significantly less time, allowing you and your family to look forward to your future, rather than looking back, and focusing on all of the difficulty of the past. Divorce mediation is entirely confidential and gives you and your spouse control over the outcome of your decisions, rather than relying on the court or a judge to make decisions about what is best for your family. Finally, divorce mediation sets a positive tone for future negotiations which are frequent when you share children. Mediation models positive behavior for your kids, allowing them to move forward through all of the changes that come with a divorce.
Comprehensive Divorce Mediation Services
For more information about working with a divorce mediator at Johnson Mediation, call our team at 952-252-7599. Our comprehensive mediation services are ideal for couples that need help agreeing on some of the important issues related to their divorce. We can help you navigate the entire divorce process so that you can move forward with your life.