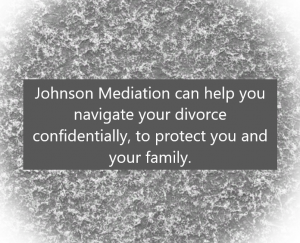 When you decide to hire a person or a company to perform any professional service for you, you may check references and inquire about experience to decide whether they are a good fit for the job you need completed. Experience and quality of work is especially important when deciding who to hire. Deciding on a divorce mediation service is extremely important – perhaps on the most important decisions you will make during the entire divorce process. Johnson Mediation wants you to feel comfortable with your mediator and confident in your choice. Jeff Johnson, founder and expert mediator at Johnson Mediation, brings extensive knowledge about Minnesota law, up to date mediation training and first-hand experience with divorce to each and every case he works on.
Experienced Divorce Mediator in Minnesota
This unique combination of professional training and first personal experience goes a long way when it comes to helping you and your divorcing spouse settle the terms of your divorce. Jeff is a state qualified neutral mediator, social & financial early neutral evaluator, parenting time expeditor, parenting consultant, parenting coach and a parenting class instructor. In addition, he has been through a difficult divorce himself, so he understands the process from a personal and emotional standpoint. He understands that divorce is one of the most difficult life events, and that it can cause serious emotional strain on all involved. Jeff believes that the best possible way to navigate the divorce process from start to finish is mediation.
Divorce mediation allows you to settle the important terms of your divorce including how to divide your joint property in a fair and equitable way, how to divide the time you spend with your children, and whether or not spousal support or child support is necessary in your case. Because you and your spouse are empowered to make these decisions with the guidance of a mediator, you do not have to rely on a judge or the courts to make decisions about your future. Mediation costs less and takes less time than litigation and often results in more positive and productive solutions for you and your family.
Navigate your Divorce with a Mediator with Personal Experience with the Process
Jeff Johnson uses his professional and personal experience to help couples and families go through a difficult divorce. If you have questions or would like to learn more about the mediation process, call Johnson Mediation at (952) 401-7599.