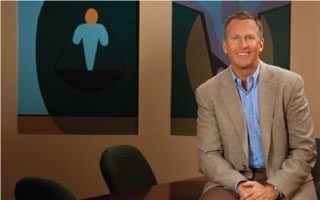 If you have made the decision to settle the terms of your divorce with divorce mediation rather than engaging in a long and costly court battle, you are probably already aware of some of the many benefits. Divorce mediation can take a matter of weeks to months, rather than months to years and can cost many thousands of dollars less than litigation. No matter what, your divorce will still be stressful and can leave you feeling overwhelmed. Here are some helpful tips to help you navigation the mediation process successfully in the most positive and healthy way possible.
Divorce Mediation Tips
Choose an experienced and competent divorce mediator:  Choosing the divorce mediator is a very important first step toward ensuring that the process is successful for you and your family. Not all mediators have the same training and experience and you should definitely interview different candidates to be sure that they have a solid background and that you feel that you can trust them. Working with a competent mediator gives you the best possible chance of keeping your case out of the courts.
Be ready to make decisions and compromise in mediation: Successful mediation is based on compromise. Your mediator does not make the decisions about how to settle the important aspects of your divorce but helps you set your goals and priorities so that you can have positive and productive discussions. You and your soon to be ex-spouse will be empowered to make decisions about your future that will work best for your unique family situation.
Gather important information, documentation and paperwork:  It is important to have a checklist of important information that you should take to your mediation sessions. This generally includes financial documents like your W-2, pay stubs, tax returns, bank statements, information on life insurance policies, list of important possessions and property of value, as well as information on your debt and outstanding loans. Having this documentation readily available will help you, your spouse and your mediator to fairly and equitably divide your joint property, assets and debts.
Experienced Minnesota Divorce Mediator
Johnson Mediation specializes in comprehensive divorce mediation services for families in the Minnesota area. Jeff Johnson has a degree in psychology and is a state qualified neutral mediator, social and financial early neutral evaluator, parenting time expeditor, parenting consultant, parenting coach and a parenting class instructor. Jeff has also been through a difficult divorce himself so lends this personal and professional experience to every case he takes. If you would like to learn more about the mediation process or speak to Jeff about your case, call Johnson Mediation at 952-401-7599.