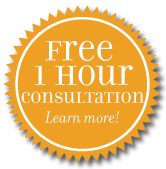 The state of Minnesota encourages most couples that are navigating a divorce to attempt mediation to settle important issues, rather than leaving these big issues to the court, or to a judge to decide. Avoiding a court battle can save you time and money, and saves the state resources as well. Mediation is a highly effective and efficient tool that can minimize overall conflict and settle a divorce quickly and lay a strong foundation for working together when needed post-divorce. Johnson Mediation offers divorce mediation services to those in the Chanhassen and Shakopee, MN area and can help you navigate all aspects of your divorce so that you can move forward to your future.
How Does The Mediation Process Work?
Most divorces have their fair share of conflict. Hiring lawyers and preparing for a court battle only adds fuel to this fire. Instead of increasing the level of conflict between you and your divorcing spouse, mediation can actually reduce this conflict and encourage compromise and help you find common ground.
Divorce mediation is a collaborative process that uses a trained and experienced mediator to find solutions to issues such as division of property, debts and assets, parenting time, and spousal/child support payments. The process begins with the divorcing couple identifying the issues that are most important to settle. This is different for each and every couple. Each party provides information and documentation that is relevant to the issues that you are trying to solve. The process is transparent, and a neutral mediator will help facilitate a productive discussion that can yield results that work well for all involved. Divorce mediation is also confidential and flexible allowing you and your spouse to come up with a solution that works for you, rather than leaving this in the hands of the court.
Experienced Divorce Mediator, MN
Jeff Johnson, owner of Johnson Mediation, understands personally how difficult divorce can be. He has been through a difficult divorce of his own and has dedicated his career to helping couples through this process in a healthy way. He or a member of his team can sit down with you for a free one hour consultation to help you determine whether divorce mediation is a good next step for you. You can expect divorce mediation to be completed in 3-4 two-hour sessions, rather than a court battle than can last for months. For more information about Johnson Mediation's comprehensive divorce mediation services, call us at (952) 401-7599.