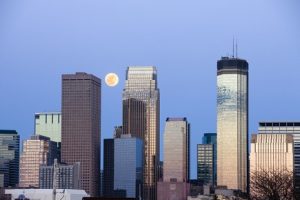 Divorce mediation is a less expensive and less stressful option for settling the terms of your divorce than traditional litigation. What does this mean? Well, divorce can be extremely costly, both financially and emotionally and leave your family without the resources and strength to move forward in a healthy way. Johnson Mediation works to support families through the process in a different way. We offer divorce mediation services to couples in the South Metro of Minneapolis. Rather than battling in the court, the team at Johnson Mediation helps you communicate, compromise and find resolution that works for your entire family. Divorce is a big loss in your life, we do not want to make that loss with even more conflict and pain.
Benefits of Divorce Mediation over Litigation
Deciding to settle the terms of your divorce using divorce mediation rather than litigation has many important benefits. It costs between two and ten times LESS than a court battle, mostly because of the lawyer fees. Mediation also takes far less time than going to court – you can expect to settle the terms of your divorce (including child custody, division of property and spousal/child support) in 3-4 two-hour mediation sessions. Litigation can take many months to resolve as you wait for court dates. Mediation also allows you and your ex to control the process in a meaningful way. You know your family best and it stands to reason that you have the best sense of how divorce will work for you. Very often, when a divorce is settled with mediation, it has a much better chance of success because the terms were agreed upon by both parties.
South Metro Minneapolis Divorce Mediation Firm
The team at Johnson Mediation has been serving couples in the South Metro of Minneapolis for many years. Our mediation services are safe and highly effective and can lessen the burden of divorce on a family. Divorce can be complicated and difficult, but it does not have to take everything from you. You can come out of the process and begin healing. In addition to traditional mediation services, we also offer parenting consulting services, parenting time expeditor services, early neutral evaluations, divorce coaching, and post-divorce support and mediation. If you have questions about the divorce mediation process or would like to set up a time for a free consultation, call our team at 952-401-7599 or email us at jeff.johnson@johnson-mediation.com.