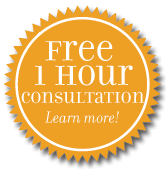 If you and your spouse are in the process of divorcing and live in Minnesota, you should consider contacting Johnson Mediation to help you deal with the complexities of separation and legalities of the divorce process. Johnson Mediation offers what most traditional divorce lawyers cannot—a commitment to finding the best solution for all involved, to developing innovative ideas to solve problems, all at a reduced cost compared to retaining lawyers. Our experienced staff serves the people of Chanhassen, Shakopee, Richfield, Bloomington, and many other communities in Minnesota.
Divorce Mediation Services, MN
Johnson Mediation believes in advocating for you, giving your situation individual attention, and working toward the best possible solution for everyone who is impacted by your divorce. Years of experience and the accumulation of training and practice allow the mediators of Johnson Mediation to give you a feeling of confidence in the work they can do for you. When you enter the process of divorce, things get pretty complicated very fast. You will want to know that you can count on your mediator to work toward your best interests, and those of your children and even your soon-to-be-ex-spouse, during and after the proceedings are complete. Our team can help you resolve issues like the division of property, debt and accumulated wealth, child custody arrangements and whether child or spousal support is necessary.
Resolve Difficult Issues Related to Divorce with Mediation
Divorce is undeniably complicated. Johnson Mediation understands this and can help you navigate the process so that you, your divorcing spouse and your children can move forward in a positive and healthy way. Mediation is by nature less adversarial than a court battle, which can lay a strong foundation for co-parenting after a divorce. Mediation is also approximately 20-50% less expensive than hiring lawyers and dissolving your marriage in the court system, and also takes a fraction of the time. Mediation empowers you and your divorcing spouse to come up with solutions that will work for your family and the entire process is confidential.
No one gets married thinking it will end in divorce. When the harsh reality of divorce slaps us in the face, though, the sting can be diminished by the presence of an advocate like Johnson Mediation. In addition to divorce mediation services, our team is also experienced in parenting consultation, financial or social early neutral evaluations, and serving as a parenting time expeditor. Call our team at (952) 401-7599 for more information.