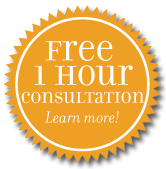 Getting through a divorce can be immensely challenging, especially if you don't have the right resources to help you on your way. If you need help keeping your divorce civil, if you want to keep your divorce out of the argumentative and expensive courtrooms, and if you think you and your spouse could benefit from someone who knows the divorce process in and out, then you need a divorce mediator. At Johnson Mediation, our divorce mediation process helps divorcing couples work through every detail of a divorce. A divorce mediator can help you discern the most legally equitable solution to any problem in a divorce, using their understanding of divorce law to help you achieve a fair agreement. If you think you could benefit from a divorce mediator, contact our Chanhassen, MN divorce mediators.
Why Get Divorce Mediation Help?
A divorce mediator will act as a neutral third party, helping you and your soon-to-be-former spouse find compromises that work for both of you. If you and your spouse find it difficult to reach agreements that are fair to both of you – and fair to any children involved – a divorce mediator can help.
Divorce mediation allows you and your spouse to avoid a conflict-fueled courtroom divorce. Staying out of court allows you to save time, money and energy, lessening the burden on you, your spouse, and your family.
With a divorce mediator, you'll be able to go through the divorce process at your pace, however slowly or quickly that may be. You'll work through each step one at a time, reaching agreements at a speed that you're comfortable with.
How Does Divorce Mediation Work?
Divorce mediation is intended to help you and your spouse come to a legally equitable divorce agreement that is acceptable to a judge. Although no attorneys are necessary during divorce mediation, as your divorce mediator will act as a neutral third party, you are welcome to have your attorney present at all mediation appointments. Each time you meet with your mediator, you'll work through the critical and minute elements of your divorce, including:
Distribution of property (assets and debts)
Spousal support
Child support
Child custody and scheduled visitation
How Long Does Divorce Mediation Take?
No two divorce cases are the same, and the length of your mediation process is heavily dependent upon you and your spouse, as well as the specific challenges of your divorce. Divorce mediation typically lasts about six sessions, which are fit into you and your spouse's schedules. That means that with divorce mediation help, you could reach a divorce agreement in a matter of weeks! To begin the divorce mediation process and save yourself the stress of a lengthy, emotionally taxing divorce, contact the Chanhassen, Minnesota divorce mediators at Johnson Mediation today at (952) 401-7599 or jeff.johnson@johnson-mediation.com. We'll help you work through your divorce in a way that's healthy and comfortable for you.