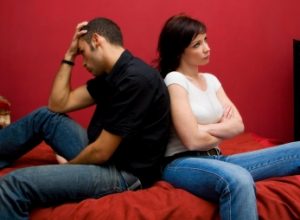 The times we are now living in are more stressful than any other in perhaps a generation, or even longer. If, on top of a global health crisis and an economic downturn, you are also dealing with a failing relationship or an impending divorce, your stress is likely overwhelming. There is not a whole lot we can do about the health crisis or the economic uncertainty, but we very likely can help you with your marital situation. Johnson Mediation offers a wide range of support services related to divorce mediation. We understand Minnesota divorce law and we deliver our expertise with honesty, kindness and compassion.
Why Try Divorce Mediation?
Even in times when the world is not so uncertain, we understand that ending a relationship is a great source of stress. You do not have to navigate your divorce alone. Our team can arm you with information so that you can reduce and ultimately eliminate the stress of your relationship to move forward in a productive and healthy way. This can allow you to breathe a sigh of relief.
We have helped people all over the relationship spectrum with our divorce mediation services. If you have been married for a relatively short time and therefore have fewer financial complications and no children, your divorce may be simpler than some others, but we understand that the pain and heartache of divorce could be just as intense as the ending of a much longer relationship. Mediation allows you to settle the terms of your divorce (like how to divide your property, assets and debts) in a fair way, without having to go to court.
Divorce Mediation for Complex Situations
However, if you do share children and have a greater number of overall questions, including about financial support of your children, child custody and parenting time. Divorce mediation gives you the power to make decisions that are in the best interest of you and your family, not that meet the definitions of the court system. Every relationship is different, which means that every divorce mediation process is different. Johnson Mediation is ready to absorb the information that makes your circumstances unique, while applying the pertinent aspects of Minnesota law to your divorce proceeding.
The courts have long supported divorce mediation as an alternative to the more historic court-based processes. We have successfully built on the strengths identified by the courts and look forward to working with you. Call us at (952) 401-7599 to schedule a time for a free consultation.