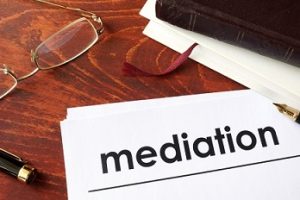 2022 is here, and after nearly 24 months of dealing with a pandemic, disruptions to school, work and everyday life, we are all hoping that the coming year brings calm and peace. For some families, this may actually mean moving forward with a divorce. If you have been considering divorce but have held off because of concerns related to COVID-19 and the impact on finances, schedules and health, you may be ready to consider taking the next step in 2022. Johnson Mediation is a divorce mediation firm based in Minnesota, who can guide you through this process with less stress, financial burden and emotional difficulty.
Minnesota Divorce Process
Minnesota is a no-fault divorce state, which means that you do not have to get into why your marriage failed with the courts, you simply need to indicate that you (or your spouse) believe that your marriage cannot be saved. Fault is irrelevant to the Minnesota courts. Of course, this does not mean that the circumstances do not matter. Mediation is a way to work through the outstanding issues in your marriage, find common ground and a way forward without increasing the anger, blame and conflict. Mediation allows you to set the terms of your divorce so that they will work best for your entire family.
Virtual Divorce Mediation
Johnson Mediation offers virtual mediation services for couples who are ready to take the next step with divorce. Many couples are opting for virtual mediation because it is flexible, easier to schedule and allows you to discuss the terms of your divorce in the comfort of your own home without sharing that space with your ex. Virtual mediation services are highly effective and a popular option for those who prefer not to risk COVID exposure. We added the virtual option in 2020-2021, and this is something that we plan to continue in 2022.
Experienced Divorce Mediator In MN
Mediation eliminates the need for scheduling a court date and gives you the option of deciding whether or not you want to hire divorce attorneys. It can save you time as well as money, reducing your overall stress. So, while divorce is never something you will look forward to, it can be handled in a way that reduces overall conflict and helps your family take steps to begin to heal. If you are considering a divorce in 2022, give Johnson Mediation a call at 952-401-7599 to schedule a time for a free consultation.