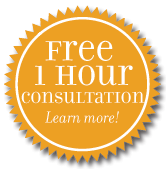 2020 has been a year like no other. Our country has faced the first pandemic in nearly 100 years, and we have experienced many changes in just a few short months. Social distancing is now recommended, many businesses have closed their doors, people are working remotely and wearing masks, and schools are closed all in an effort to keep people safe. COVID-19 has changed our daily life. However, despite the need to prevent spread of the disease, there are things in our lives that still need to move forward. For couples who made the very difficult decision to divorce and are ready to navigate the process, Johnson Mediation can help. Our team has transitioned our divorce mediation services online to safely manage divorce during COVID-19.
Virtual Mediation to Settle your Divorce in MN
Divorce mediation is a great way to resolve all the issues you face when you settle a divorce including dividing property, making decisions about your custody agreement and determining whether you need to consider child support or spousal support. Johnson Mediation now offers virtual mediation sessions instead of in-person sessions. You can accomplish the same goals, but without having to be in the same location, where COVID-19 transmission is a concern.
There are many benefits of new virtual mediation sessions including:
● Complete all mediation sessions from the comfort of your own home.
● Limit contact with your ex because you do not have to sit in the same room and discuss your divorce.
● Schedule sessions at times that are convenient for you and your ex.
● Virtual mediation sessions make it easy to social distance and stay safe during COVID-19.
● There is no need to wait to settle the terms of your divorce. You can complete the process now and even file your divorce online.
Experienced Mediator Completing Virtual Divorce Mediation Sessions During COVID-19
Jeff Johnson of Johnson Mediation is a highly trained and experienced Minnesota mediator who has helped many local couples settle even the most contentious divorces. He can lead virtual mediation sessions that are equally effective as in person mediation sessions so that you do not have to wait to move forward with your divorce and your life. After your mediation sessions are complete, Jeff can also ensure that you complete and file the necessary paperwork to finalize your divorce with the court system. This can also be done virtually. For more information about proceeding with your divorce during COVID-19, call Johnson Mediation today at 952-401-7599.