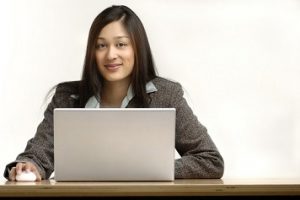 The court system has been difficult to access during the COVID-19 pandemic for obvious reasons. In addition, even if courts are open, the wait times to get in front of a judge can be extremely long. This makes it difficult for couples to move through the divorce process in an efficient and timely manner. In addition, some families do not want to risk the additional exposure that the in-person litigation process requires. Many couples are now looking to divorce mediation services as a way to complete the divorce process from the comfort of your own home.
Virtual Divorce Mediation Services in MN
Divorce mediation can very easily be completed virtually. All that is required is an internet connection and a device (computer, smartphone or tablet). Once you determine a time that works for both parties and the mediator, you can tackle all remaining issues needed to settle the terms of your divorce. This may include creating a parenting plan for you and your ex to follow that outlines how your children will divide their time and determining how to fairly divide all of your joint assets, property and debts. In addition, if you believe that spousal support or child support is necessary in your case, mediation can help you determine the correct amounts. Generally, you can resolve the issues in your divorce in 3-4 two hour virtual mediation sessions.
Benefits of Divorce Mediation
Your mediator works as a neutral third party, facilitating positive and productive discussions between you and your ex that keep your specific and personal goals in mind, while also ensuring that your plans are legal and filed with the court system appropriately. All of this work can be done virtually, without ever setting foot in a courtroom, which is proving to be extremely helpful during this extended time of social distancing. Mediation allows you to complete the process more quickly so that you can move forward with your life. Also, mediation is considerably less expensive than a court battle and lays a positive framework for collaboration down the road. Litigation can increase the overall conflict between two parties and make decisions after divorce even more difficult.
Johnson Mediation can help you navigate the divorce process, without having to go through the court system. Jeff Johnson, our founder, has been through a stressful divorce himself and has devoted his career to helping couples with this process with less stress. If you think that you need to wait until social distancing guidelines are lifted to begin the process, this is not the case. We can help you get started without delay. Call us at 952-401-7599 to schedule a free virtual consultation.