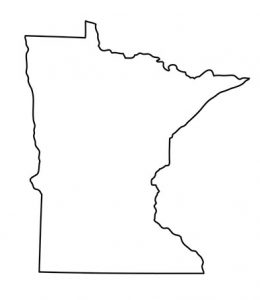 When you talk to individuals who have been through a divorce, many will tell you that communication breakdown was one major factor in the cause of the divorce. When conflict is high, communication becomes extremely difficult and contentious. However, in order to settle the terms of your divorce and then co-exist after your divorce is final, it is very important to find a way to communicate in a healthy way, if at all possible. Johnson Mediation can help you find solutions to the outstanding issues that remain between you including child custody, division of property and assets and child and spousal support, while helping you improve your communication.
Experienced Minnesota Mediator Focused on Compromise and Resolution
Jeff Johnson is a trained mediator and has been through a divorce himself, so as a divorce communication expert, he has successfully worked with many Minnesota couples to resolve conflict and move forward. As your divorce mediator, Jeff will encourage you to set goals, communicate clearly, respectfully and without judgement. Very often mediation can actually encourage cooperative communication, which puts you in a better position for effective communication post-divorce. Mediation is based on transparency and this honest and open forum allows you to see your former spouse's perspective and find ways to compromise. The litigation process, on the other hand, tends to increase the conflict with the win/lose dynamic.
Mediation is a highly effective tool that can empower you and your ex to communicate in a new and more positive way. The months and years leading up to a divorce are extremely stressful. The divorce process does not have to be. If you decide to work with Jeff Johnson, you can be confident that the process will be positive and productive. Jeff will help you make decisions that work for you both, put your kids first and are cost-effective. His commitment to openness, honesty and transparency is one key to his strong communication skills. Jeff understands that you bring to the table pain, anger and a complicated history. All of that can be acknowledged, but the focus of your mediation sessions will be on compromise and looking forward to your future.
Divorce Mediation Services in MN
If you want to learn more about how mediation can improve the overall communication between you and your ex and set your family up for a more successful life post-divorce, call the team at Johnson Mediation at 952-401-7599 or email jeff.johnson@johnsonmediation.com.