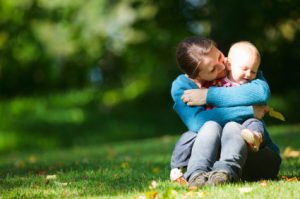 Divorce mediation is much more well-known now than ever before, and, as a result, more couples are choosing this method more often for its simplicity and low cost. Overall, divorce mediation is simply a better option than the traditional and more adversarial court-based divorce process. As divorce mediation becomes even more popular across the country, other divorce support services like divorce coaching also offer value and support navigating this difficult process. Johnson Mediation offers divorce coaching as part of our comprehensive divorce mediation services to those in the South metro area.
How Can Divorce Coaching Be Helpful to You?
Divorce coaching is an ideal choice for a person who is ready to proceed through a divorce, but who is finding that their spouse is uncooperative and difficult. By definition, divorce coaching is offered to one spouse (not both), which is one of the things that distinguishes it from divorce mediation. When a member of our team works with you in a divorce coaching format, we work with only you.
If you are beginning the divorce process, you likely already know that divorce is a very stressful life event. The stress of divorce is pretty much a given. What is not necessarily a given, however, is how people access divorce support like divorce coaching. One of Johnson Mediation's main goals is to alleviate stress and help people going through divorce get back on their feet as quickly as possible. Divorce coaching is an effective tool in achieving that goal.
Because divorce can provoke strong emotions such as anger, sadness and loss, those who try to navigate it without support generally find the difficulty is greater than expected. Our divorce coaching service can remind you of your options, counsel you through difficult decisions, and help you respond to the various emotional ups and downs that occur during divorce. In addition, our professional background also allows us to help with the more practical and legal aspects of divorce, including the drafting of parenting plans and custody contracts.
Professional Support during the Divorce Process
Many people respond to their divorce with feelings of confusion or aimlessness or uncertainty. We have found that the drafting of an action plan provides necessary structure for many people. Action plans lend organization to your day which can help you develop new patterns and/or change unhealthy patterns.
Divorce coaching is also designed to take into account your strengths, weaknesses, and areas of your life where there is opportunity for growth. Divorce coaching as provided by Johnson Mediation is individualized to you. We care about our clients, and if you believe you could benefit from divorce coaching, please give us a call at (952) 401-7599.