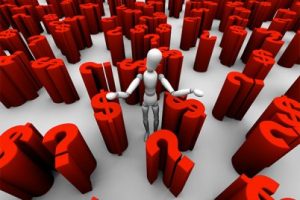 While Johnson Mediation specializes in helping couples avoid the difficulties associated with court-based divorces by comprehensive mediation services, there are times when one member of a divorcing couple needs the assistance of a divorce coach.  This need can arise when your spouse is not as invested in settling the terms of your divorce in an amicable way.  If your spouse is resistant to the idea of mediated divorce and seems intent on contesting your divorce, Johnson Mediation's divorce coaching service can be of great help to you.
What is a Divorce Coach?
A divorce coach provides specific support to you, not to your spouse.  It is important to know that, while a divorce coach can provide you with the kind of help that proves to be therapeutic, your divorce coach is not a therapist.  Johnson Mediation's divorce coaching service is based in expert knowledge of Minnesota divorce law and is coupled with the support of a trained mediator.  The result that you get is a formidable combination of knowledge of the systems associated with divorce and individual attention that can help you gain clarity about your situation.
If you find yourself at the early stages of the decision-making process about whether or not to pursue divorce, our coaching service can help you make the decision that is best for you.  It is important that you prepare for many eventualities associated with divorcing your spouse, and our training is likely to help you gain the clarity you need to make difficult and even painful decisions.  These are unavoidable realities of divorce.  When relationships go through such significant transitions, there are reverberations that impact others such as children, relatives, and close friends.  For example, we can help you manage the emotions that occur when you inevitably have to inform those in your close circles that you are divorcing.
Getting the Support you Need During the Divorce Process
Because our society has caused us to consider marital relationships to be extremely private, we often feel the need to pursue divorce in isolation.  As a result, proceeding through your divorce by choosing the most familiar and readily available process—contested divorce through the court system—you could be missing out on a process that might have made your experience far less stressful and expensive.  Our coaching process has you in mind.  Making the initial investment in a coaching relationship with Johnson Mediation could result in a far smaller expenditure of both money and emotional capital.
We care about our clients and use our substantial training to help you get through a difficult time with minimal stress.  Give us a call at (952) 401-7599 and we will be happy to talk with you about how divorce coaching can help you.