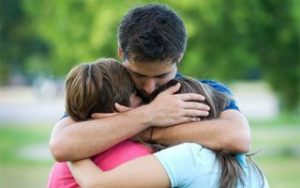 Every divorce may be unique, but one thing that is universal across nearly all divorce cases is the overwhelming change that families feel once a divorce is final. No change is starker than the impact on divorce on the holiday season. Instead of celebrating the season together, you suddenly must adjust to splitting time with your children with your ex-spouse. This can be a challenge for all – including your children. Johnson Mediation specializes in helping families adjust to how divorce can affect the holidays for families in Shakopee, Minnesota. Here are some tips for how you can help your family adjust to dealing with the holidays after a divorce.
● Plan ahead: Knowing well in advance how you will split up the time with your children can help everyone with the expectations of the holidays. Get kids involved in this planning as well can foster compromise and make the best of the situation for all involved. Planning ahead gives you the most time to come up with alternative plans when you do not have your kids and even find new times to celebrate when you do.
● Create new traditions: Creating new traditions for yourself for holidays, particularly when you are not with your children is an important step toward coping with your new reality.
● Let go of perfection: If you have spent every single holiday with your children since they were born, it is natural to feel sadness and disappointment when this changes after divorce. Understanding that this is part of the process and realizing that perfection is unattainable may help you cope with this sense of loss and sadness. Rely on family and friends to help you get through this time and realize that it will get easier over time.
● Schedule time to relieve your stress: Schedule time for yourself to exercise, meet friends, even get a massage. Practicing self-care will help you cope with the changes that are upon you.
● Consider gifting experiences: So much of our gift-giving traditions are based on highly priced items, large crowds and commercialism that can make the time around the holidays more difficult when you have more alone time. Consider gifting experiences for your loved ones to encourage connection and spending time together in the new year.
Post-Divorce Mediation in Shakopee, Minnesota
The team at Johnson Mediation understands just how difficult the holidays can be when you decide to separate or divorce. If you live in Shakopee, MN and are struggling to work with your former spouse on a schedule for the holidays, consider partnering with us. We offer mediation services that can help you map out how you will divide your time with your kids over the holidays and many other issues that come up after a divorce is final. For more information, call (952) 401-7599.