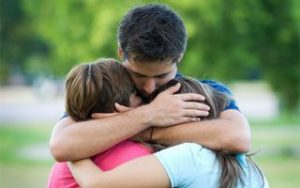 If your divorce has created questions about custody of your children, Johnson Mediation can help you. Custody can be a very complex aspect of divorce, and to feel confident about how you answer the questions pertaining to it, you should make sure that you have a qualified, competent advocate on your side, like the team at Johnson Mediation.
There are some important differences between joint custody and sole custody. Those differences go beyond the simple definitions that joint custody means sharing the custodial responsibilities with your former spouse and sole custody means you bear that responsibility alone. Legal custody means that you are responsible for making key decisions about your children's lives. Such decisions can involve health care, school-related decisions, where you and your children will live, counseling, and faith-related traditions.
What Is Sole Custody?
When legal and physical custody is given to only one parent, it is called sole custody. This determination is often made when one parent has made most of the decisions about the child's life prior to the divorce, and it may be a better option as a result. It does not necessarily mean that the decision has been reached contentiously or as a result of neglect or abuse on the part of the other parent. The other parent may still have visitation rights, but not custodial rights, meaning that they do not make the major decisions that affect the life of the child/children. In these cases, sole custody is the best solution to creating a transition for the children that is as smooth and healthy as possible for your children.
What Is Joint Custody?
In cases in which joint custody is determined to be the best outcome for your children, you share the legal responsibilities associated with your children's lives with your former spouse. Such a determination often comes out of a successful mediation process, in which both parents reach agreement on how best to respond to the legal responsibilities pertaining to your children. It is also important to note, however, that if one parent makes decisions without consulting their former spouse, that parent can be held in contempt by the court. Abiding by your custody agreement is critically important.
Resolve Your Custody Issues with Mediation
While these custody definitions are broad, we at Johnson Mediation understand that your circumstances are unique. We hope you will consider contacting us for help with the questions you have about the custody of your children. Custody issues are complex and extremely important to resolve in a positive and productive way in order to set the tone for successful co-parenting. Mediation is an excellent way to resolve the outstanding issues in your divorce, including child custody. Call Johnson Mediation at 952-401-7599 or send us an email at Jeff.Johnson@Johnson-Mediation.com for more information about how to settle your divorce and custody issues.