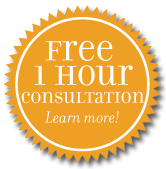 There are many reasons why a couple decides to divorce — disagreements over everything from money, to how to raise children, to job priorities can push a couple to decide that living separate lives is best. However, when one party contributes less financially, emotionally, and does not take an equitable share of child rearing responsibilities, it can present a unique and difficult problem during the marriage and for co-parenting after a divorce. These habits tend to continue and can become even more pronounced after a divorce, especially when it comes to taking care of the kids. If you are in a situation in which your ex-spouse is not paying his/her share of agreed upon child support payments or does not show up for scheduled visits, mediation may be able to help encourage your ex-spouse to step up where kids are concerned. Johnson Mediation has extensive experience working with parents after divorce and finding solutions for situations that may seem otherwise too difficult.
Post-Divorce Mediation Services, MN
Everyone handles divorce differently and if your ex-spouse is not pulling his/her weight when it comes to the parenting agreement or not making the child support payments that were approved by the court, you may want to consider a few meditation sessions to see if a solution between the two of you can be reached. Mediation provides a safe and constructive environment where you and your ex-spouse can discuss problems that have come up or changes that need to be made to existing legal agreements.
The team at Johnson Mediation can facilitate discussion about the specific problems at hand, and keep tensions and conflict to a minimum. In many cases, when you and your ex-spouse really start discussing the issues at hand, you may also realize that there are circumstances you were previously unaware of, or your ex-spouse may realize that he/she needs to step in order to maintain a positive relationship with the kids. In many cases, mediation can solve even the most complicated and contentious issues. And, if it turns out that a change needs to be made to a court document or if you and your ex-spouse cannot come to a resolution about the problems you are having, you can always take the matter to the court for a new ruling.
For more information about post-divorce mediation services or to schedule an appointment, call our team at Johnson Mediation at (952) 401-7599.