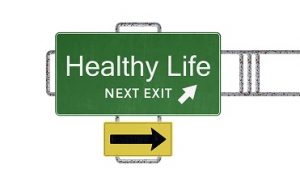 When you get a divorce, you try to make a plan (divorce agreement) that covers any and all potential issues that could come up down the road. However, it is impossible to predict the future, especially with kids. Your children's needs change over time and there is no way to know what your kids will need (or want) years after your divorce is final. Covid-19 pandemic is a perfect example. Post-divorce mediation makes the process of changing your custody arrangement simple and low stress. Johnson Mediation can help you determine both what changes to make and how to restructure your custody agreement.
Some of the most common changes that come up after divorce related to custody include:
1. Your child's needs have changed: As your child has gotten older, they may need different things and the custody agreement that worked when he/she was young may not be as easy to follow now that they are a bit older. For example, you may have split custody of your kid(s) by the week, one week on and one week off. When they are teenagers with extracurricular activities, this may no longer make sense. Your child can also express his/her needs after divorce as well and you can change a custody agreement to better meet their current needs.
2. Relocation of a parent: If one parent moves due to a job or other change in circumstances, a custody agreement may need to be changed to ensure that the child can stay at a particular school and keep a consistent schedule. Changes to a custody agreement can be temporary or permanent depending on needs.
3. A parent's situation has changed: In some cases, one parent has an issue that causes the need to amend a custody agreement. For example, during COVID-19, health care workers worked longer shifts and might have been concerned about bringing the virus home, so a custody agreement may need to be changed to meet a new schedule/need.
Post-Divorce Mediation Services in Minnesota
While some custody changes are the result of conflict and/or difficulty with one party following through on their commitments regarding the agreement, there are many other reasons a custody agreement may need to be changed after divorce is final. It is not feasible for all of these issues to go through the court system, so mediation is an ideal venue for resolution. If you have questions or would like to learn more about post-divorce mediation services that can prevent litigation, call Johnson Mediation at 952-401-7599.