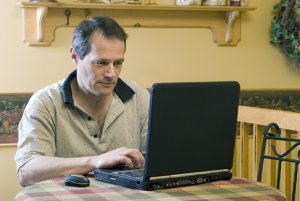 As we have faced the COVID-19 pandemic over the last 15-18 months, many things have successfully moved online, some more easily and successfully than others. You may now be able to see your health care provider virtually, without setting foot into their office. Your children may have attended school virtually and, for many families, this may have proved extremely successful or extremely challenging. We can also order groceries online and pick them up without going into the store and complete banking transactions with the touch of a button. Virtual transactions and services are likely here to stay – after all, doing things virtually has a lot of benefits. It can save you time, it can be more convenient, and it can keep you safe from exposure to COVID-19.
Benefits Of Divorce Mediation
Johnson Mediation now offers all of our divorce mediation services online. You do not have to wait for a court date to move forward with a divorce, and you do not have to set foot in a courtroom or even leave your home to navigate the process. We can complete the entire divorce process from start to finish from the comfort of your own home. This process is entirely confidential, and you get to control the outcome. You and your ex can make decisions about custody, division of joint property and even spousal/child support payments. The court system is very backed up because of COVID related issues and the sheer number of divorce cases coming through, so they are also recommending mediation as an option for couples to try before litigation.
Virtual Divorce Mediation Services
Online divorce mediation is a viable option for any couple that is ready to move forward with a divorce. Instead of meeting in person for mediation sessions, our team will now schedule virtual sessions that you can join from your home or another desired location. This allows for a more relaxed interaction many times that can even lead to a more productive process and positive outcome. Our team will help guide you every step of the way and ensure that you have the support, resources and knowledge you need to move forward with your divorce.
As COVID cases begin to rise again, you do not need to wait any longer to move ahead with your divorce. For more information about the online divorce mediation process, give us a call at 952-401-7599, and we will answer any questions that you have. We are also happy to set up a time for a free consultation.