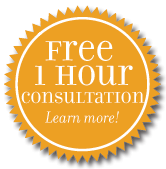 Johnson Mediation serves the communities of Chanhassen, Bloomington, Richfield, and many others in Minnesota. Not only is our staff expert in divorce mediation, we are qualified to answer questions and provide advice to clients based on the specifics of Minnesota divorce law. Moreover, Johnson Mediation can help you with both contested and uncontested divorce procedures. Our team will represent your interests before, during, and after your divorce, keeping your family and your future our primary focus.
Most of us go into our marriages without ever thinking they will end in divorce, so when the realities of divorce hit us, we can be caught off guard and thrown for a loop. If you are in such a situation, you should know more about the terms you're dealing with, starting with the differences between contested divorce and uncontested divorce.
What is a Contested Divorce?
Contested Divorce: A contested divorce in one in which the two parties cannot agree on even one aspect of settling the terms of their divorce, or on getting the divorce in the first place. Pursuing a divorce through the more familiar court systems inherently means that the couple is seeking contested divorce. In these cases, one or both people have decided that their differences cannot be resolved and therefore require adjudication provided by a court. Those differences can be about the division of property, the custody of your children, fairly and equitably dividing the debts you have accumulated as a married couple, or issues of child support or spousal support (commonly known as 'alimony'). Disputes between divorcing people can be as wide-ranging as the couples themselves, but those tend to be present in most divorces to some degree.
Uncontested Divorce: If you have reached a point with your spouse where you understand that you cannot make it as a couple and need to divorce, but you believe you have the ability and desire to address outstanding issues without going through the court system, you may prefer an uncontested divorce. Uncontested divorce does not necessarily mean there's no disagreement, but it does point to your willingness to work through your disagreements cooperatively and to look for compromise and areas of common ground.
Divorce Mediation Services
Mediation is a highly effective tool to solve if you are seeking a divorce and want to keep the costs down, save time and minimize conflict. Each divorce is certainly unique, and Johnson Mediation recognizes that. Each member of the couple should feel confident in having their interests represented, and that's where our team comes in. We can help you and your soon to be ex-spouse navigate the entire process of divorce by providing impartiality from our third-party perspective. No divorce is too complex for mediation. The mediation process can include outside experts such as accountants, appraisers, financial planners and attorneys to help couples find resolution.
If you are going through a divorce and need assistance with any or all aspects of the process, you should contact our team at (952) 401-7599 for more information or to schedule a time for a free consultation.