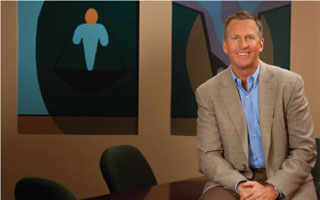 If you are in the process of divorcing your spouse, and are trying to decide how best to settle important issues like division of assets, debts and property, child/spousal support and custody agreements, you have options available to you that do not have to include traditional court processes. Divorce mediation is the process by which you settle the terms of a divorce with the help of a neutral, third party (mediator). Mediation sessions typically last 2 hours and couples discuss the issues that are important and relevant to them. The mediator does not litigate or render a decision, but instead keeps the discussion focused, positive and productive. Johnson Mediation of Chanhassen, MN specializes in comprehensive divorce mediation for couples in the Minnesota area and provides mediation services that seek to minimize conflict and maximize the potential for healthy resolution of differences.
Settling Your Divorce: Court Battle vs. Mediation
There will always be a place for traditional court proceedings in divorce settlement, but the reality is that divorce mediation fills an important need that the court system simply cannot fill. Mediation offers a less expensive, more flexible option and the state of Minnesota now recommends that all couples try mediation before engaging in a court battle. And, increasingly, for many people seeking divorce, mediation is the more preferable option, especially when children are involved. Johnson Mediation's approach to mediation prioritizes compromise and moving forward in healthy ways, and court processes often do not have the luxury of going into the depth necessary to work similarly. Mediation allows you to find creative and flexible solutions that meet the needs of your family, rather than relying on the court system to solve these issues on your behalf.
Minnesota Divorce Mediation Services
Johnson Mediation provides a comprehensive, supportive, and empathetic approach. Our team offers a variety of mediation services that can help you navigate your unique situation with less stress, more control and the ability to put your children's needs first. In addition to divorce mediation services, our team can provide:
● Divorce Coaching
● Early Neutral Evaluations
● Parenting Time Expeditors
● Parenting Consultants
● Post-Divorce Support
Johnson Mediation understands Minnesota law, interprets it accurately, and guarantees confidentiality to all of their clients. Our team will focus on you, your family and finding the best path toward your future. We can help you and your divorcing spouse find ways to work together, rather than against each other. For more information or to schedule a free consultation, call 952-401-7599.