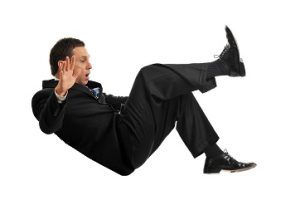 When you got married and had children, did you ever give a single thought to what it might be like to co-parent your kids with your spouse? Most parents who are in a committed relationship do not give that much (if any thought) and assume that they will raise their children together. However, as time passes, conflict and tension rise and some couples decide that a divorce is the best option for their family. When you separate or divorce, it feels as though your role as parents changes dramatically. Instead of making joint decisions and living all together in the same home, you forge your path in two different homes, with two sets of schedules and two sets of priorities.
Co-Parenting After Divorce
It is normal to need support and assistance for this transition. Co-parenting is challenging for most families. Johnson Mediation understands that and offers a variety of support services to help you and your family navigate these changes. Our co-parenting mediation services can help you make joint decisions about things like sharing parenting time, making important decisions about healthcare, extracurricular activities, and finances. Our coaching services can help you individually work on strategies for effective communication and coping with the emotion of this major life change. We also offer early neutral evaluations, parenting time consulting services and parenting time expeditor services, which can be required by the courts if you are at an impasse and are unable to make joint decisions.
If you and your ex are committed to putting your children first when you make parenting decisions, you are going to be fine. You may just need some help with communication and actually finding that common ground. Johnson Mediation can help you come up with creative solutions that meet all of your needs and allow you to move forward in the healthiest way possible. Co-parenting is a marathon not a sprint, and you will likely continue to have issues come up that you need help solving, so it is helpful to have a trusted mediation firm that can provide assistance when needed, so that you do not land in court fighting over every minor decision
Co-Parenting Mediation Minnesota
When you separate or divorce, that chapter of your life may be over, but if you share children, you will need to co-parent effectively to give your kids the best of you both. Johnson Mediation can help you with all types of decisions that you will need to make going forward. Give us a call at 952-401-7599 for more information about our co-parenting support services.