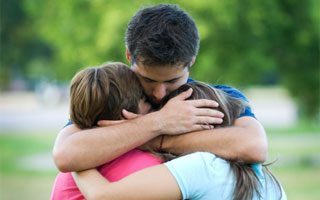 Divorced parents are just as diverse as any other segment of people in our society. Some get along better after their divorce than they did when they were married. The conflict between others can intensify even after the final documents have been finalized. Most divorced couples occupy a space in between the extremes. No matter where you find yourself on the spectrum, however, you may have concerns about the visitation agreement that exists between you and your former spouse. Johnson Mediation provides expert help with Child Visitation Mediation in Chanhassen.
Navigating Child Visitation Issues with Mediation
The mediation services we provide are based on proven methods and valuable experience. If you went through the divorce mediation process, you may be familiar with how mediation can help you and your former spouse establish a viable child visitation plan that satisfies you, your former spouse, and most importantly your children. Mediation helps you put your children first in these negotiations.
At Johnson Mediation, we work hard to establish a comfortable and open environment in which to address the issues you face. We work hard to understand all perspectives, which in turn fosters an open, honest and productive discussion that move the conversation forward. The solutions agreed upon by divorced parents come from the process of communicating honestly, and while we may introduce ideas and possibilities, we do so with the intention of empowering you to reach child visitation agreements that work for your children.
It is common for parents to want assurances that their former spouse will provide for the care and safety of their children when they are with their other parent. Fortunately, in many cases, our discussions with parents about basic safety and security issues require little time and effort to settle. However, there are cases in which one parent believes the other is too cavalier about the children's safety, and in such cases Johnson Mediation employs the techniques of good mediation to facilitate communication about this difficult issue. Our experience with divorced parents gives us insight into the kinds of circumstances that can jeopardize children's well-being, and we always prioritize the health and wellness of children.
Chanhassen Child Visitation Mediator
Johnson Mediation works to establish an environment for child visitation mediation that emphasizes fairness and accountability. A parent's most important job, after all, is to ensure the safety and security of their children, and a qualified mediator helps divorced parents create agreements that support such values. No matter where on the above-mentioned spectrum you find yourself, if you have concerns about child visitation and live in the Chanhassen, MN area, Johnson Mediation can help you. Give us a call at (952) 401-7599 today and we will be happy to talk with you more.