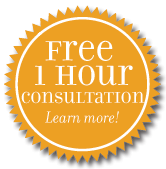 Child support can be one of the most divisive and difficult aspects of a divorce to settle. Both parties often have very strong opinions about how much should be paid. The law requires that both parents, no matter whether they are married or not, must support their children financially. Child support can be settled in the courts when each party is represented by a lawyer, or through the mediation process, depending on the unique circumstances of the case. Johnson Mediation specializes in helping divorcing couples come up with a fair and reasonable child support agreement without having to go through the court system. Mediation can help even couples with high conflict solve important issues like child support, division of property and even custody arrangements without a court battle.
Factors Considered When Determining Child Support
There are several important factors that are considered when it comes to determining the amount of child support that should be paid from one party to another.
● Work income from each parent;
● How much time each parent spends with the child/children;
● Any special needs of the child/children;
● Which parent pays for other expenses like medical insurance and child care;
● Whether one parent has the ability to earn more.
Child Support Mediation
Issues regarding child support payments come up when a divorce is being settled as well as after a divorce. When there is a change in circumstance (new job, a pending move, remarriage, etc.), mediation empowers both parties to focus on workable solutions, maintain control of their own lives, and keep your children as the priority. Mediation can set the tone for more positive interactions and co-parenting, which can lay a solid foundation for life after divorce.
The court system is simply not set up to field changes in child support or custody issues, which is another advantage of mediation. The team at Johnson Mediation can help you when you need it — anytime during and after a divorce. Mediation costs less and takes less time than a court battle, and is entirely confidential.
Comprehensive Mediation
Johnson Mediation is a leader in divorce mediation services in the Chanhassen, Shakopee, Richfield, Bloomington, MN area. We offer a free consultation where you can sit down with a member of our team and come up with a strategy for handling the issues related to your divorce in a positive and productive way. If you want more information about our child support mediation services, call (952) 401-7599.