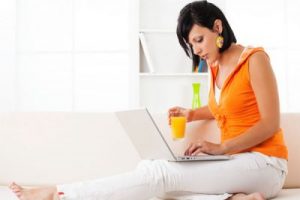 Determining child support during your divorce can be difficult, painful, and arduous, and can get highly contentious in certain circumstances. Using mediation to resolve issues like child support can expedite the process and reduce the overall conflict. The team at Johnson Mediation focuses on helping you and your family navigate divorce and move forward in a positive and healthy way. We offer you and your family excellent care and expert mediation at all stages of your divorce.
Divorce Mediation to Resolve Difficult Issues
One area that our team has extensive knowledge and expertise is with the complicated process of reconciling child-support. We are experts in divorce law, laws that affect child-support settlement, and in mediating difficult circumstances. The divorce laws of Minnesota are different than other states' divorce laws, so it is vital that you have an advocate provide expert advice guidance to help you determine the terms of child support. In the case of determining appropriate child support, it is in the best interests of all children affected by their parents' divorces for individual and unique circumstances to be factored. If you and your divorcing spouse are in disagreement about child support, you are far from alone. It happens to many couples who are in the process of divorcing.
We are qualified to work specifically with child-support issues, and we have the experience and knowledge to help both parents come to an agreement that demonstrates care for the wellbeing of your children. When you work with our team at Johnson Mediation, you'll find that we can help restore a healthy perspective so that the financial aspects of raising your children do not negatively affect their long-term development or their day-to-day lives.
How Are Child Support Payments Determined
Johnson Mediation will also help you understand how child-support is determined, and why it is necessary. Factors such as the amount of money each parent earns, the standard of living the family is used to, how long the couple was married and how long it might take for one spouse to become self-sufficient help decide how much each parent will pay toward child-support.
There are three main types of support that courts consider:
1. Basic, which is usually for such things as food, housing, clothing, school, etc.
2. Medical, for general health, dental, and insurance-related costs, co-payments, prescriptions.
3. Child-care.
Parents generally agree that their children deserve to be as protected as possible from the pain of divorce. Disagreement often occurs when parents don't know how the final determination about child support is reached. So we will provide you with clear information about how child support is calculated. Johnson Mediation of Chanhassen, MN, is uniquely qualified to help you understand the most complicated and confusing aspects of determining child support payments. Feel free to contact us at 952-401-7599 to schedule a free one-hour consultation.