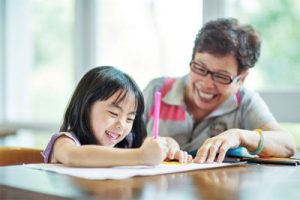 Child support is one of those sensitive subjects after a divorce. Although there may have been a lot of stress and anger around the divorce, it is important to always keep in mind how this transition can affect the children involved. Rather than going down the expensive legal road when trying to resolve a child support dispute, consider teaming up with Johnson Mediation and take advantage of our divorce mediation services. Serving the Chanhassen, MN area, we are committed to providing a neutral perspective and helping you and your child's other parent with this child support issue.
How We Can Help
For many people in Chanhassen, MN and beyond, the term 'Divorce Mediation' may be a new concept. Once our team at Johnson Mediation is notified of your child support dispute, our divorce mediator will set up a meeting with you and your child's other parent. This meeting can be a meeting with both of you present, or it can be separate, depending on the situation. In-person meetings are always preferred with our staff because we are able to better connect and understand the underlying issues that may be causing this conflict. We will provide you with neutral recommendations focused on the child's best interests. If an agreement still can't be made after meeting with our divorce mediation experts, then the issue can be taken up with a judge in court.
Perks of Divorce Mediation
There are some key advantages to using a divorce mediator for your child support help. The first perk is the cost savings for you. Partnering with a divorce mediator from our team at Johnson Mediation is going to be much cheaper than consulting an attorney for your child support help. Additionally, divorce mediation is a much less formal type of assistance. When talking through the child support differences that you and your ex-spouse may have, our divorce mediators focus primarily on making sure that the child is taken care of. We'll take into account the gross income of both parents and the amount of parenting time for each parent to determine the amount of child support for both sides. Child support takes into account basic support, medical and dental support, as well as childcare support.
If you and your ex-spouse are struggling to come to an agreement with regards to child support, it is time to seek some help. Before you resort to spending lots of money on an attorney, consider partnering with a divorce mediator from Johnson Mediation. We proudly serve Chanhassen, MN and would love to set you up with a free consultation. To learn more about our child support help, give us a call today at (952) 401-7599 or email jeffjohnson@johnson-mediation.com.