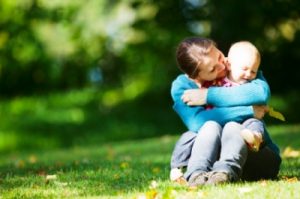 Child support is one of the most important components of divorce mediation. Unfortunately, the conclusion of a divorce process—whether litigated through the court system or handled through divorce mediation—does not always mean that all problems with child support will go away. If you need to make an adjustment to your child-support agreement, you will need to file a motion in order to finalize the adjustment, and Johnson Mediation can help you. This motion will need to be filed in the court that issued the initial child support agreement. The forms associated with adjustments to child support agreements can be complex and confusing, but we have the experience and expertise to help you. If you need to lower your payments or request that your former spouse increase payment, it is best to have the support of a divorce mediator who has the experience to do it correctly, the first time.
Adjusting Child Support Payments After Divorce
There are many examples of child support payment issues that can come up after a divorce. The most common reason includes a significant increase in the non-custodial parent's (paying parent) income, usually 10% or more. Your specific situation is unique, of course, and the team at Johnson Mediation has experience and expertise help resolve your issue. Another common example is that your former spouse is late with child-support payments or refuses to pay altogether. Even though the law may obligate your former spouse to pay according to the child support agreement, it will take time, energy, and money to resolve the issue. If you do not have the luxury of waiting for that promised support, Johnson Mediation can help. Mediated divorce is not solely about ending the marriage. It can also include providing help after the divorce is finalized.
There are legitimate reasons for interruptions to child support payments. But there also needs to be a solid agreement in place to prevent, or repair, issues pertaining to your agreement. Making adjustments to your child support agreement is fundamental to guaranteeing that the results of your divorce remain fair. If your former spouse is being asked to pay more for child support and is in agreement with you that more money is warranted, the process will be simplified. But if your former spouse is fighting an increase in child support payment, you will benefit by consulting with us so that we can advocate on your behalf and make sure that the paperwork process is completed to the satisfaction of the court.
Mediator For Child Support Adjustments
If you have worked with Johnson Mediation before, you know that we are committed to the best possible outcomes for all people affected by your divorce. The same is true after your divorce is finalized. If you need help adjusting your child support agreement, we hope you will contact us by calling 952-401-7599.