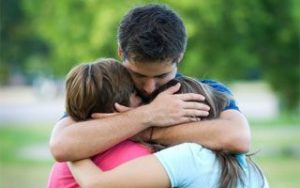 Divorce is extremely difficult for all involved, particularly children in the marriage. This is largely due to the recognition that children are innocent victims of adult decisions. And even when the adults who are divorcing go through the process amicably, children can still be affected by the divorce in unexpected and significant ways. Johnson Mediation of Chanhassen, MN, offers excellence in the realm of divorce mediation with a specific expertise on child-focused mediation. Our mediation team will help you navigate the entire divorce process keeping your children as the priority and focus throughout.
Navigating a Divorce With A Focus On The Kids, MN
There is hope for finding a healthier and more functional response by all family members affected by divorce. Johnson Mediation can help divorcing parents better understand the impact of their relationship on their children. Also, they can help you develop strategies that offer a healthier long-term response to your divorce for your children.
Below are some easy ways to make sure your actions during and after divorce do not cause unnecessary stress on your children:
● Be honest. Depending on how old your children are, you will want to craft your messages to them in a way that respects their ability to understand. But do not sacrifice honesty.
● Be supportive of your children. You are one of the adults in their lives, and divorce does not often allow you to suspend your responsibilities. One such responsibility is showing your support for them as they go through the loss of your marriage and adjustment to a new lifestyle.
● Be respectful to and about your former spouse. Your kids will pick up on the messages you send about your former spouse. It's better to send positive messages than negative ones.
● Avoid using your children as pawns in a negative game against your former spouse. Remember that you created your children together, so even in the most heated divorces, children can be something good that came from it.
● Be mature and treat your former spouse with respect. Anger is common among divorcing parents. And many parents lose perspective and lend more energy in expressing anger toward their former spouses than spending time helping their children understand their new circumstances better. This will model positive behavior for your children.
● Ensure that your children have stability in their lives. You can do this by making sure that many, if not all, routines and rituals that your children count on are not disturbed.
Benefits of Divorce Mediation
Resolving the important issues related to your divorce via mediation is an excellent way to stay focused on your children during the process. Mediation is less expensive, takes less time and is often much less adversarial than a court battle. The team at Johnson Mediation can help you with this difficult process with a close eye on how your children are doing. Our team focuses on you, your family and your future. Call us at (952) 401-7599 to learn more.