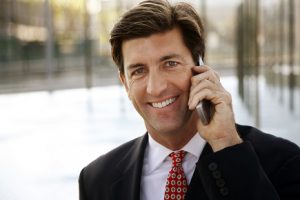 Johnson Mediation, based in Chanhassen, MN, provides professional help and guidance for child family plan modifications. Families who have gone through divorce have a new insight into a difficult life experience. Divorce is a stressful experience, even when the divorcing parents have minimal conflict and work together to end their marriage. If you worked with Johnson Mediation to finalize your divorce, you know that we prioritize the well-being of children in the mediation process. And if the agreement that you and your former spouse reached through divorce mediation needs to be modified, Johnson Mediation has the skill, experience and knowledge of Minnesota law to make the necessary modifications.
Making Changes to Your Child Family Plan in Chanhassen, MN
In an ideal world, changes to a family plan that is built around the welfare of your children should be simple and the process of making those changes would be easy. Child Family Plan Modifications do not need to be terribly complicated, but it is always advisable to partner with a professional such as Johnson Mediation to ensure that the process is seamless and follows Minnesota law. In addition, some family plan modifications are extremely contentious, complex and difficult. In these cases, Johnson Mediation is ideally suited to help you.
Most family plan modifications involve some combination of changes to Parenting Time, Child Support, and Spousal Support. The need for modifying a family plan can arise for countless different reasons, but common ones include changes in employment or income, illness or injury to one of the parents, and a change in the health status of one or more of your children, among others. Our team is also prepared for circumstances that fall outside of the usual and expected aspects of family plan modifications. Because the original agreement is a legal document and the process of creating it was facilitated by a court or a qualified divorce mediator, any and all modifications must be made by a professional.
Professional Guidance for Modifying a Child Family Plan
Even though it is not uncommon for families to divert from one or another aspect of their family plan—such as making an exception to the amount of time spent with one parent occasionally—we recommend adhering to the established agreement to minimize the potential difficulty that can arise from doing so. The modifications to your specific family plan can even account for making exceptions. But without establishing it in your family plan, the presence of accountability in carrying out the plan—which, after all, was established for the benefit of your children—will suffer.
If you have any questions about modifying your family plan, call at AMS Mediation at (952) 401-7599.