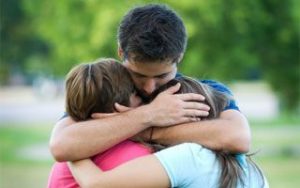 If you are in the process of divorcing your spouse, or thinking about it, you almost certainly have lots of questions. If you are in any stage of the divorce process and you have children, those questions can feel overwhelming, incredibly difficulty, and possibly without answers. Wherever you are in the divorce process, we can help you, and we at Johnson Mediation are extra sensitive to questions of child custody and we will give you the benefit of our years of experience and expertise in such matters.
Benefits of Using A Neutral Third Party To Resolve Issues In Your Divorce
Our practice is based in Chanhassen, but we are experts in Minnesota divorce law and mediated divorce, as well as child custody issues. We are therefore qualified to serve anyone who will be divorcing under Minnesota law. Our team operates as neutral third-parties when we serve as mediators. The importance of neutrality cannot be overstated and it is often what divorcing couples need in order to regain perspective as to what is in their children's best interests. The emotionality of divorce can challenge our sense of perspective. The mediation process that we provide attempts to keep parents in touch with their natural commitment to their children's welfare. If we assume anything, it is that all parents are committed to their kids' welfare, but we also know that divorce can obscure our perspectives and cause us to focus on less productive emotions.
Putting Your Children First in a Divorce
You'll find that we treat your situation as unique, but there are also some general starting points that may help you think about your divorce and child custody as it relates to your kids. Some examples of those are:
● Your children are affected by divorce, so we recommend focusing on their needs more than your own.
● It's important to compartmentalize custody discussions from other aspects of your divorce, such as property division or child support.
● There is no single plan for child custody that will work for everyone. If your child has special needs relating to age, personality, or level of development, we will work hard to understand the unique dynamics.
● You must work hard to acknowledge your spouse's strengths. When you do, it will have immediate benefits for your children and the mediation process.
● Unless there are legitimate concerns about your ex-spouse's ability to keep your children safe, it will be important to understand your spouse's right to spend time with your children. We can work with you to create a parenting plan that ensures fairness to all people involved.
● If you are flexible and willing to negotiate, you will be encouraging your spouse to do the same. We'll be there to make sure your children's needs—as well as yours and your spouse's—are given full attention.
Contact us at Johnson Mediation at 952-401-7599 for more information or to schedule a time for a free consultation. We offer evening and weekend appointments so that you have plenty of options that will work for you.