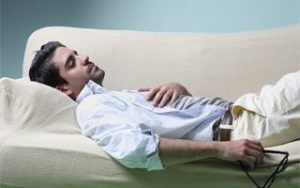 Child custody issues can be extremely stressful and emotionally taxing both during a divorce and afterwards. We at Johnson Mediation can provide you with child custody support during the settlement process as well as after you have filed for divorce. We serve much of Minnesota, especially the Chanhassen area, and if you are in need of the assistance of an experienced mediator with expertise in child custody issues, contact our team for a free one hour consultation.
Co-Parenting After A Divorce
Just like issues related to your divorce settlement, most post-divorce child custody issues can be resolved through the process of mediation. Once you have filed for divorce, it is common to feel as though you have less control over the parenting decisions of your ex-spouse. This is a normal part of the process. But when conflict is present, or you feel that your ex-spouse is not following your parenting plan, mediation sessions can help.
When you and your spouse decide to get divorced, you know your children will inevitably be affected. It is therefore important to focus on their needs more than your own. There is no single way to approach child custody issues, so it's all the more important for your advocate to understand the laws relating to the issue. Johnson Mediation has the experience and knowledge of the law that you will benefit from. If you have determined a fair and equitable parenting plan during the divorce process, our team can help make sure that it is being followed. If it needs to be changed, we can also help amend your parenting plan and file it with the courts.
Finding Common Ground After Divorce
When you work with us, we will encourage you to recognize that both you and your ex-spouse love your children and it is very likely that you both still want what is best for them. This acknowledgement will go a long way toward helping you feel more comfortable with communication during post-divorce mediation sessions. You will be able to focus on finding the best possible outcomes for your children if you have a realistic understanding of your spouse. Whether you need to adjust the custody schedule, holiday time, or have a disagreement about medical care, education, or a new significant other, mediation can allow your family to come up with a solution without a court battle.
We at Johnson Mediation understand that your children are your greatest accomplishments and that your commitment to them is absolute. After a divorce, it is inevitable to have bumps in the road when it comes to co-parenting. Let the team at Johnson Mediation help – call us at 952-401-7599 today.