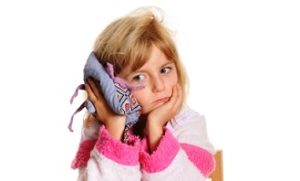 When you stop and think about it, divorce is a decision made by two adults about the future of their marriage. However, if you have children, this decision has a far-reaching impact. Making decisions that put your children first is one way to minimize the difficulty for your kids and this can make the process easier for them. Johnson Mediation offers a wide range of divorce support services with the ultimate goal of a child-centered divorce. We can help you keep the well-being of your children as your top priority from the start of the process to the end.
Put Your Kids First When You Make Decisions About Your Divorce
Each child has unique needs, and no one knows and understands those needs better than you and your co-parent. These needs can depend on age, interests, personality, and relationship with each parent. Mediation allows you to create parenting agreements that meet the needs of your family without having to go through the court system. Rather than putting these decisions in the hands of a judge, you can own these decisions for your family. Very often, parenting agreements that are created and agreed to by parents rather than the court system are more successful and have less of a chance for needing to be changed dramatically going forward.
In addition, mediation allows you to keep your conflict lower in order to protect your children and illustrate that you can still get along when it comes to decisions about them. This message is an important one and can help you children cope with the major life change and the loss they feel. It shows your kids that you can put the conflict aside for them. In order to ensure that you have the strategy and tools necessary for a child-centered divorce, you can partner with the staff at Johnson Mediation. We offer divorce mediation services, child custody mediation, post-divorce mediation, early neutral evaluations, parenting consulting services and parenting time expeditor services. Our goal is always to focus on your family and empower you to find solutions that work well for your entire family and allow you all to move forward.
Divorce Mediation Benefits For Your Kids
Your children did not make the difficult decision to divorce, but they are impacted as much as anyone by your decision. Putting their needs first, minimizing conflict and using divorce support and parenting support resources can help your children through this difficult time. For more information about our services that will help you put your kids first, give us a call at 952-401-7599.