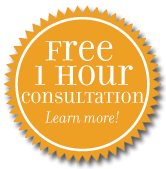 The divorce process can be intimidating and seem very transactional after a marriage has dissolved. After all, deciding that a marriage is over is likely one of the most difficult of all decisions and is known to be one of the most stressful life events. Mediation gives you the opportunity to finalize the important aspects of a divorce, while giving your family (and even your ex) the respect and closure that you need to move forward in a healthy way. Johnson Mediation offers mediation services for divorcing couples in Chanhassen, MN. Our team focuses on helping you find solutions for you and your family that are fair, reasonable and workable.
Why Try Mediation before Litigation?
The Minnesota courts actually encourage couples to settle the terms of a divorce using an alternative dispute resolution technique like mediation, rather than pursue litigation. The court system simply cannot accommodate the volume of divorce cases. Mediation allows you to resolve all aspects of your divorce (including division of property, child custody agreements, and child/spousal support) in less time and without the financial impact of a court battle. Mediation is also less stressful and can reduce the existing conflict to lay a positive foundation for co-parenting down the road. Mediation gives you the opportunity to find solutions that work best for you rather than leaving these major life decisions in the hands of a judge.
Comprehensive Mediation Services
Johnson Mediation offers comprehensive mediation services including divorce mediation, divorce coaching, parenting consulting, parenting time expeditor services, early neutral evaluations, and post-divorce support. Our team can help you find a way to work through your situation, no matter how complex and find solutions that meet everyone's needs. Our mediation resources can be tailored to your unique needs and the needs of your family without a long and very expensive process.
Experienced Divorce Mediator in, Chanhassen, MN
Jeff Johnson of Johnson Mediation brings both professional expertise and personal experience to each case he works on. Jeff is a state qualified neutral mediator, social & financial early neutral evaluator, parenting time expeditor, parenting consultant, parenting coach and a parenting class instructor, and he has been through a divorce himself. His personal experience combined with professional knowledge gives him a uniquely authentic perspective. He has walked in your shoes, he knows how divorce feels and how difficult the divorce process can be and he is now trained to help couples through it.
For more information about Johnson Mediation Chanhassen mediation services for divorcing couples, call (952) 401-7599 for a free consultation.