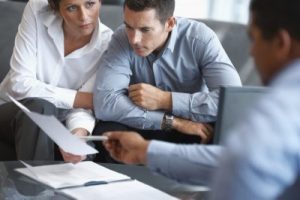 Johnson Mediation provides trusted parenting consultant services to divorcing couples in Carver County, Minnesota.  If you are in the process of divorce, or have recently divorced, and you need help with issues related to your children, our parenting consultant services may be of great help to you.  It can be difficult to reach an agreement with your former spouse about how to raise your children after your divorce is finalized.  It is common for parents to find that they have differing, even conflicting, points of view about issues related to their kids' education, health care, faith traditions, extracurricular activities, holidays, and many other issues that can appear out of nowhere.
Improve Communication with your Co-Parent
What we do when we work with parents is simple: we help you communicate better with each other.  Improving communication may be a simple concept but it is rarely easy. Making communication better between people whose relationship has ended in divorce can be difficult.  Our team approaches our work with you by encouraging honesty and attention to the best interests of your children.  When those qualities are in place, it is amazing how much progress can be made.  Our team at Johnson Mediation has extensive experience with people in even extreme conflict.
For example, we have worked with divorced couples who have such strong negative feelings toward their former spouses that they have engaged in manipulation of their children's emotions toward their former spouse.  This, of course, is a challenge to honest, open, and effective communication.  But our training and expertise has allowed us to make inroads in their conflict and encourage a rethinking of that kind of behavior.  If we observe behaviors that can be detrimental to your children, we will offer an honest, thoughtful confrontation of it.  We do so not to embarrass you or your former spouse, but to ensure that you are doing everything possible for the benefit of your children.
The Role of a Parenting Consultant
The role of a parenting consultant is to help mediate a wide variety of parenting issues that may come up between you and your former spouse and help the two of you come to a decision that is in the best interest of your child.  It is important to know that If you two are unable to make a decision with your co-parent, the Parenting Consultant has the authority to make decisions that are in the best interest of your children.
Carver County Parenting Consultant
The staff at Johnson Mediation will spend time getting to know you and we will offer our best recommendation based on our new knowledge of you, your former spouse, and your kids, as well as our knowledge and expertise.  We would be happy to talk with you about the possibilities of partnering with our team for parenting consultant services.  Give us a call at (952) 401-7599 to schedule a convenient time for a consultation.