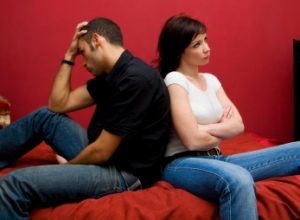 If you have made the tough decision to divorce and are a parent, much of your stress, concern and even anxiety is centered around how custody will be settled. Child custody is often the most difficult and stressful aspects of a divorce settlement. Nearly all parents struggle thinking about not seeing their child (or children) as often after a divorce. While this difficulty cannot be taken away, mediation is a tool that can be used to create the best possible solution for all. Johnson Mediation specializes in child custody mediation in Carver County, Minnesota, and can help you and your family make decisions that put your children first and all your entire family to be able to move forward in a positive and healthy way.
Child Custody Mediation, Carver County, MN
Divorce is a significant life change and not seeing your children each and every day is one of the biggest challenges you will face. The vast majority of couples share custody of their children with their former spouse, which means that you will have your children with you part of the time and your ex will have them part of the time. Mediation allows you to make decisions about how this schedule is structured. You know your family best and this information can help you settle things like child custody, minimizing the negative impact on you all. Leaving these decisions in the hands of a judge can leave you with a solution that just does not fit well.  Mediation also takes much less time than traditional litigation and costs less, also reducing the overall stress of the divorce process and allowing you to move forward more quickly.
Comprehensive Divorce Mediation Services, Carver County, MN
The team at Johnson Mediation has extensive experience with the divorce mediation process and have helped many couples come up with a fair and equitable plan for a child custody agreement.  This plan factors in school, extracurricular activities, location of both parents, age of the children, work obligations and the preferences of the children and parents. Once you and your divorcing spouse have come up with a custody agreement, our team can ensure that you file the paperwork with the court. We can also help you divide property, assets and debts and determine the need for child and/or spousal support payments. For more information about the mediation process or to schedule a time for a free consultation, call us at 952-401-7599.