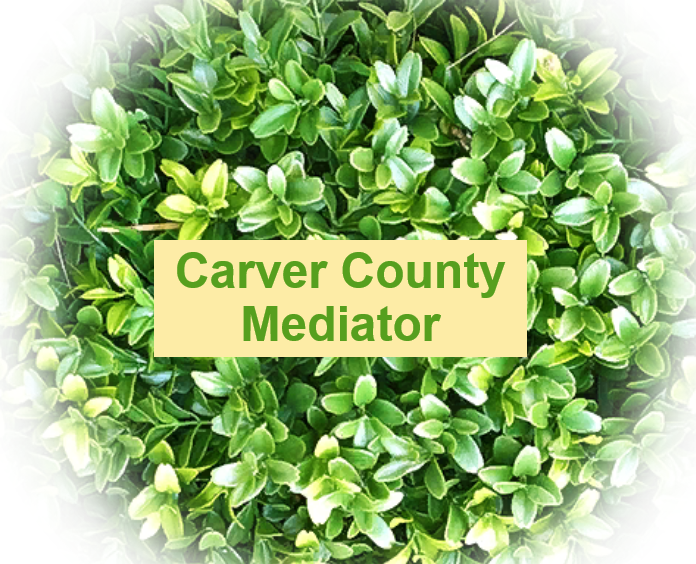 Johnson Mediation is a professional Carver County Mediator and is widely considered one of the top local mediators in the area. Our team has worked with many individuals in the area to resolve areas of conflict, specifically related to divorce, parenting disputes and child custody.
Mediation Services in Carver County
Johnson Mediation offers a wide range of mediation services including:
Divorce Mediation: This category is large and expansive, and often creates opportunities for our other types of mediation services. When we work with couples who have chosen to get divorced, we establish a cooperative and collaborative environment. This tends to optimize the communication process and allows for existing conflicts to be addressed more effectively. It should also be noted that divorce mediation is a desirable alternative to court-based divorce proceedings which tend to be not only more contentious, but also much more expensive.
Co-Mediation: There are times when a divorcing couple realizes that the mediation process would work better with two mediators. On those occasions, we are happy to work with you and a second mediator. This approach can be helpful with more complex circumstances related to the legal, logistical, and emotional components of your relationship.
Parenting Consulting and Parenting Time Expeditor Services: Parenting Consulting is a service that helps divorcing parents work through the specific issues that have affected, and will continue to affect, their children. We can help you address how to merge your individual parenting styles, and we can help you create and adhere to schedules, financial matters, and the myriad other variables that define your children's lives. A Parenting Time Expeditor Services help divorcing parents with issues specific to visitation.
Divorce Coaching: In some situations, one member of a divorcing couple can benefit from the focused attention and expertise of a divorce coach. A divorce coach serves as an advisor to you and only you. By law, divorce coaches may work only with one party of a divorcing couple. Our divorce coaching service provides specific assistance and advocacy, which can be extremely helpful if the circumstances of your divorce include intense conflict and/or a spouse who may not be cooperative during the divorce process.
Post-divorce Support: The end of the divorce process does not necessarily mean that you no longer need support or that you no longer experience grief as a result of the dynamics of your relationship.
Johnson Mediation understands that the time after divorce can be a source of stress and difficulty, and we are committed to providing you with the support that you need when you need it.
To schedule time with us, call (952) 401-7599 for a Free One-Hour Consultation.