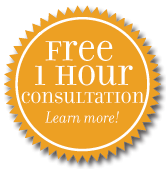 Divorce is, in a nutshell, complicated and harrowing. But it doesn't have to be. Divorce can be as simple and peaceful as you make it as long as you take advantage of the right resources. When you're going through a divorce, consider the benefits of divorce mediation. It's less combative than courtroom divorces, and it allows for discussion over arguments. At Johnson Mediation, we've made it our business to make sure divorcing couples are able to move forward in the healthiest way possible for everyone involved. Our Carver Country divorce mediators in Chanhassen, MN can help make your divorce quick, affordable, and much less stressful by helping you create a divorce agreement through mediation.
Planning for Life after Divorce through Mediation
One of the cornerstones of mediation is the desire to create a healthy, independent life for each person involved in a divorce. That means ensuring both parties have access to the assets they need following a divorce as well as a fair portion of financial responsibility for the divorce itself. We can help you plan out your life after divorce by working through issues like property division and spousal support, which will allow you to see how your life – and the life of your spouse – will change following your divorce. When you approach your divorce in this way, thinking about the benefits and burdens both parties will need and receive in your divorce rather than what each of you wants, it is much easier to create a fair agreement – and one that does not require conflict.
Divorcing Parent Mediation Services
In many divorces, children must be considered when creating a divorce agreement, and this is often the most challenging, emotionally taxing, and conflict-fueled portion of mediation. It's important to remember that both parents want what's best for their child, though what's "best" may not always line up. It's our job to help you and your former spouse determine the fairest and healthiest way to settle issues of custody, visitation, and child support in a way that will allow your child to lead the happiest, simplest life possible after your divorce.
Peacefully Negotiating Divorce Agreements
Whether you have children to consider during your divorce or not, it's always in your best interest to keep divorce negotiations as peaceful as possible. Although there are instances when divorcing couples battle through their divorce in court, that is not the norm, and it's not the healthiest way for anyone. Going through your divorce with a mediator will help keep negotiations peaceful, which can not only help both parties move forward more quickly and start their independent lives on a positive note, it can help ensure that you and your former spouse have hope of staying amicable following your divorce – for the sake of children, yourselves, your families, or friends. If you could benefit from a peace divorce mediation with Johnson Mediation, don't hesitate to reach out to our Carver County mediators of Chanhassen, Minnesota. Reach us at (952) 401-7599 or jeff.johnson@johnson-mediation.com, and start your divorce off with less stress, fewer bills, and less conflict.