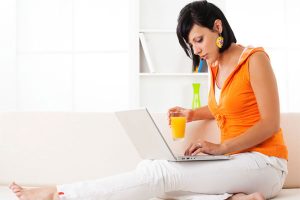 As our COVID infection rates seem to be trending downward and we finally seem to be heading toward the end of mask mandates, we are beginning to evaluate things that should return to "normal" and things that may not need to. For example, we can all probably agree that our kids need to be in person in school. But we may also continue to use the convenient drive-thru pick up options for our groceries. COVID has changed our world and our perspective, and it is somewhat exciting to think that we can use what we have learned during the last two years to make certain processes more efficient and straightforward.
Benefits Of Online Divorce Mediation
During the COVID-19 pandemic, Johnson Mediation moved all our mediation services online. We adapted to the challenges we faced and developed an online mediation process that is efficient and effective. Even after we can move back toward in person meetings, some of our clients may choose to continue to settle the terms of their divorce online, rather than with in person mediation sessions. Aside from slowing the spread of the COVID virus, there are many other important benefits of online mediation services including:
● Flexible scheduling: You do not have to wait for a court date or line up your schedules with your attorneys when you work with a mediator. Online mediation offers a lot of scheduling flexibility during business hours or after.
● Lower pressure environment: When you participate in your mediation sessions from the comfort of your own home, you will likely feel more relaxed and prepared to compromise because the overall pressure is lower.
● Less conflict: Not having to be in the same room (or building) as your ex can also help you with the process and reduce the conflict for both parties.
● No commute: Save time, save money and complete a mediated divorce in your PJs! It's that simple. You will not have to drive to a mutual location, pack a bag of snacks and plug the address into GPS. Just turn on your computer and you are all set!
Virtual Divorce Mediation Services in Minnesota
Johnson Mediation has been working to make the divorce mediation process for couples as simple and straightforward as possible. Online mediation options have been highly successful for many couples during the pandemic, and we intend to continue using this tool even after COVID is long gone, because of the many benefits. For more information about our online divorce mediation services, call 952-401-7599.