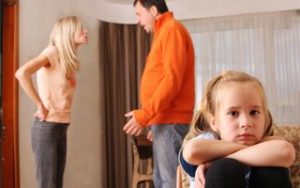 Many people assume that divorce mediation can only work if your relationship is amicable. This is a myth about resolving the terms of a divorce. Litigation can actually raise the temperature of a divorce – and make it even more adversarial rather than less. Litigation takes many months longer than mediation and that time generally only fuels more emotion, pain and frustration. So, whether your divorce is adversarial or amicable, mediation can work for your situation. Even if your divorce is adversarial or complex, here are some of the reasons to consider mediation to settle the terms of your divorce:
1. An experienced mediator can guide you through the mediation process and help you find common ground and solutions that will work for your family. Instead of relying on a judge to make a ruling, mediation gives you the opportunity to make these important decisions yourself. This control can reduce the conflict between you and your ex and allow you to see a path forward.
2. Mediation is far less stressful than litigation. Rather than having to speak in front of a judge, mediation allows you to join mediation sessions in person or virtually, depending on your preference. The mediation process takes less time and less emotional energy as well, so you are able to begin the healing process much sooner than with a court battle. Mediation is also a fraction of the cost of litigation, so the financial impact and stress are much less.
3. Mediation also gives you the tools and resources to navigate issues that will come up after divorce in a more collaborative and healthy way. You cannot possibly go to court every single time you run into a challenge with your custody plan or because of disagreements over co-parenting differences. Meditation gives you an opportunity to re-convene after divorce and continue to work through the issues that come up, while keeping the process more collaborative and productive.
Divorce Mediation For A Complex And Adversarial Divorce
You can turn the page on an adversarial marriage without having to go to court to resolve the terms of your divorce. If you have made the decision to divorce, there is no reason why you and your ex cannot successfully mediate your divorce. Johnson Mediation specializes in divorce mediation for even the most adversarial and complex cases. We have the skill, experience, and legal knowledge to help you take the necessary steps to settle and finalize your divorce so that you can move forward with your life. For more information about our divorce mediation services, give us a call at 952-401-7599 to schedule a time for a free consultation.