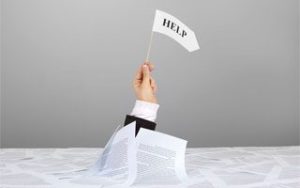 If you have a parenting agreement, sometimes also known as a child custody agreement, it can be modified if a change is necessary. In fact, it is nearly impossible to predict how your lives will change after divorce, activities and schedules that your kids will have as they get older, and how their needs and preferences will change. When you finalize a divorce, you create a parenting agreement that outlines child custody arrangements that are ideal for that particular time. One year later, 3 years later or 7 years later, your family's needs may change dramatically. Your parenting plan can be amended when that is needed.
Post-Divorce Mediation Services In Minnesota
You may be wondering what your options are for amending your parenting agreement after divorce. The court system actually encourages families to attempt an alternative dispute resolution (ADR) option before coming to the court to resolve the issue. One ADR option that can be highly effective is mediation. No matter how you settled your initial divorce (litigation or mediation), mediation allows you to focus on any areas of a custody agreement that need to be amended and find a solution that is workable for all. You can discuss and resolve a wide variety of issues including the current parenting schedule, vacation plans, holidays, extracurricular activities, health decisions, relocation by one of the parents, education decisions and even significant financial changes.
Johnson Mediation can help you find resolution to all types of issues that come up after a divorce is final, without having to go through the traditional legal system. Mediation costs less and takes less time, allowing you to reach a solution long before you would be able to enter a courtroom. Changes to parenting agreements are extremely common and mediation allows you to come to a resolution with your ex and the experience, skill and assistance of a trained mediator. Even if you are not on good terms with your ex, or you expect the interaction to be high in conflict, mediation can still be successful, especially when you partner with a strong mediator.
Experienced Divorce Mediator
Jeff Johnson has been through a difficult divorce himself, so he understands the dynamics of divorce and the aftermath both personally and professionally. Jeff's goal is to help families find workable, realistic solutions that keep the needs of the children front and center. Our mediation services can be scheduled online or in person depending on your preference. For more information about working with Johnson Mediation on a parenting agreement amendment, give us a call at 952-401-7599.