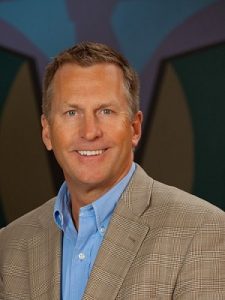 In addition to providing our support and guidance to divorcing couples regarding Minnesota's divorce laws, Johnson Mediation has earned a reputation for being a divorce mediation provider that also prioritizes the well-being of its clients. We care about the people we serve, and we do our best to help them understand the possibilities that can grow out of the divorce process. Above all else, we serve our clients with honesty and respect. This approach gives the individuals we work with a more accurate understanding of the divorce process and what life will feel like after divorce. Prioritizing honesty and combining it with our knowledge of the laws governing divorce in Minnesota, allows a divorcing couple to move on to the next chapter in their lives and minimize the surprises that can be painfully disruptive and jolting.
Navigating Divorce With Kids
Never is this more important than when we work with a couple with children. When kids are involved, divorce is more complicated, and more emotionally difficult for the entire family. Most couples who come to us for divorce mediation do so, at least in part, because they have a desire to ensure that their children's lives are minimally disrupted by the divorce. There are times when both parents are so concerned about their children's well-being that it creates a new, and often more intense, conflict between them. The energy of that intensity can be channeled more positively, and we have the experience to be able to help divorcing couples do just that.
When both divorcing spouses are truly concerned about the welfare of their children, our staff quickly sees the potential for helping the couple understand the other person and the path forward in a healthier way. Greater understanding is another way of saying 'common ground,' which is essential to helping children get through their parents' divorce. In addition to offering parents our empathy and professional expertise in the mediation process, we also offer specific services that are designed to address the specific issues brought to us by divorcing parents. Our Parenting Consulting and Parenting Time Expeditor services are often the most immediate services put to use in mediation sessions. Both are excellent tools for providing structure to the agreements reached in the process of ending a marriage.
Divorce Support Services In Minnesota
We also offer a Post-Divorce Support service, knowing that parents often need to revisit or fine-tune agreements reached during the divorce process. If you have any questions about the divorce services we offer, call us at (952) 401-7599.