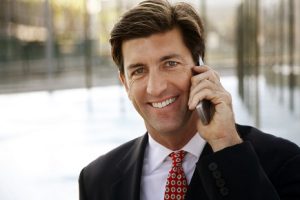 When you decide to use divorce mediation to resolve the terms of your divorce, it is critically important to understand the role of the mediator. A mediator is not like a judge in a divorce case. While a judge hears both sides of a legal argument and makes a determination. Mediation is entirely voluntary, and a mediator does not render a verdict in your case. Instead, your mediator will facilitate a series of discussions that will empower the two parties to come to a decision together. Here are some key elements of the role of a mediator when it comes to the divorce process:
1. Facilitate discussion between two parties about outstanding issues regarding their unique divorce situation. This may include discussion of how to divide joint property, the creation of a parenting plan and decisions about whether spousal maintenance or child support is necessary.
2. Clarify issues, answer questions for both parties to consider during the mediation process. Sometimes a mediator has a law background, but even if he/she does not, they will have extensive knowledge of divorce law in your state.
3. Maintain confidentiality of the mediation process. Even if mediation cannot resolve the issues surrounding your divorce and you end up proceeding through the courts, what is disclosed in mediation remains confidential.
4. Empower you to make decisions: No one knows what is best for your family better than you. Mediation uses that as a foundation and will help you find common ground. When you and your spouse can make decisions together, even about difficult things, those agreements are more likely to be successful long term.
5. Remain neutral: Your mediator is not a decider in your divorce case, but a neutral third party that will help guide you through the divorce process.
Minnesota Divorce Mediation Services
Johnson Mediation has been working with couples in the Burnsville, Minnesota area to help resolve issues related to divorce for many years. Our founder, Jeff Johnson, has extensive personal and professional experience that makes him an ideal choice for a divorce mediator who understands how important it is to minimize conflict during the divorce and put your kids first. Our staff offers mediation services for families all over Minnesota, both in person or online. Jeff will not make decisions about your case but will help you find ways to make those important decisions. For more information about our services, give us a call at 952-401-7599.