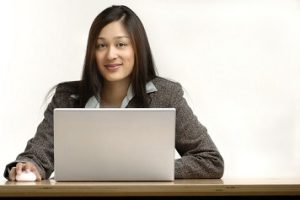 For better or worse, our world changed in March of 2020 when COVID-19 became known to us all. We have shifted many things from in person to virtual including work, school, conferences, and even doctor's appointments. Online ordering has increased significantly and for many restaurants take out is now more profitable than eating inside. Divorce mediation is another service that has successfully transitioned from in person to virtual, with very few drawbacks and many important benefits. Johnson Mediation now offers online mediation sessions that can settle the terms of your divorce without any in person contact. Here are some of the benefits of using virtual mediation to resolve the issues you face with your divorce:
1. Limited in person contact reduces risk of contracting COVID: This may be the most obvious benefit but is also an important one. Reducing in person contacts reduces the chance of contracting or spreading COVID-19 and other viruses.
2. Flexible and comfortable environment: When you attend a mediation session virtually, you do so from the comfort of your own home, dressed in comfortable clothes, surrounded by things that make you feel best. When you take short breaks, you can go to your own kitchen without the awkwardness of being in the same space as your ex. This can have a positive impact on interactions and improve the likelihood of successful mediation sessions.
3. Easy scheduling: Scheduling virtual mediation sessions is simple and easy as well. You can be more flexible on timing and even schedule after hours. The only schedules you have to worry about are yours, your ex's and your mediator's.
4. Less stressful: Facing your ex during mediation sessions can be an added stress after many months (or years) of strained communication and conflict. Virtual mediation sessions reduce the stress of seeing your ex in person.
5. Takes less time: In addition to mediation saving you money, when you schedule virtual sessions, you do not have to factor in drive time and preparation time at home for being away (taking care of pets, packing lunch, etc.). Being on time could not be easier!
Virtual Mediation Services In Minnesota And Wisconsin
Our team of mediators has worked with many couples over the last two years to settle all types of issues related to divorce including child custody agreements, separation agreements, division of joint property and spousal and/or child support. We can help you move forward with your life, starting today. For more information about our virtual mediation services, call us at 952-401-7599.