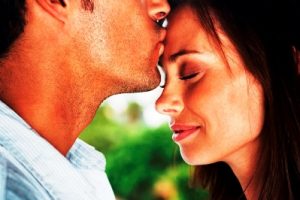 You may have heard about the many benefits of using divorce mediation to settle the terms of your divorce. It is affordable, saves you money, takes less time than a court battle, is entirely confidential and allows you and your ex to shape your own future. It is important, however, not to underestimate how important it is to find the right mediator for you. Mediation only works if both parties voluntarily agree to participate, and the resolution is only successful if both parties really buy in. While your mediator does not decide how to settle your case, he/she serves as an incredibly important role in the process. Jeff Johnson, founder of Johnson Mediation, is a trusted and capable mediator that brings both extraordinary skill and personal experience with divorce to each case he works on.
The Role of a Mediator
Agreeing on a divorce mediator is an extremely important first step in the mediation process. You may want to talk to several mediators during this process, ask questions and see who you and your soon to be ex connect best with. It is also important during this process to understand exactly the role of your mediator. A mediator is a neutral and third party who will facilitate a discussion between you and your spouse about the important elements of your divorce including how to divide the property you share, how to structure the time your children spend with each of you and whether or not spousal or child support is necessary in your case.
While your mediator does not make decisions related to your case, he/she can provide you with resources, answer your questions about the process and help you complete the necessary paperwork so that your divorce can be finalized in the state of Minnesota once the mediation process is complete. You can expect to complete 2-3 two-hour mediation sessions over the course of 6-8 weeks. Litigation can take much longer and cost you both emotionally and financially.
Experienced Minnesota Divorce Mediator
Jeff Johnson is a is a state qualified neutral mediator, social & financial early neutral evaluator, parenting time expeditor, parenting consultant, parenting coach and a parenting class instructor. This makes him highly qualified to mediate your case. Jeff has also been through a difficult divorce himself and understands the pain and difficulty that you are feeling. If you would like to speak with Jeff Johnson about the specifics of your case, call (952) 401-7599 or email Jeff at jeff.johnson@johnson-mediation.com.