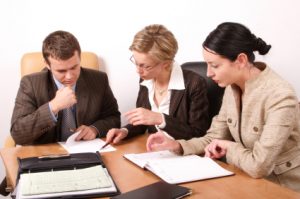 When you and your spouse got married, likely the last thing on your mind is how you might split your assets, property and time spent with your children if you decide to divorce. You likely lived the majority of your married life with little regard for what belonged to whom. But once you and your partner decide that going your separate ways is the best path forward, your attention suddenly turns to dividing all aspects of your intertwined life together. This is extremely difficult for all involved and it becomes very easy to be concerned about whether what you are agreeing to in the divorce settlement is fair. Located in the southern twin cities metro, Johnson Mediation can help you navigate the divorce process and ensure that the settlement you reach is fair, consistent and benefits all involved.
Achieving a Fair Divorce Settlement
No two divorces are alike. And, your divorce settlement will be unique and specific to your circumstances, priorities and your preferences for moving forward. Johnson Mediation understands that you may feel that the future of your family is at stake and resolving the issues in your divorce in a fair way is critical to helping you move forward. Using mediation to resolve issues such as division of property, assets, and debts, child custody and child/spousal support costs less money, takes less time and offers you the flexibility to find solutions that are equitable and make sense for your unique situation. Mediation empowers you and your divorcing spouse to take control over planning for your own future – and offers an environment that is conducive to making positive decisions for your family.
Traditional divorce via litigation can create an adversarial environment and actually can create more division between you and your ex-spouse. However, mediation encourages open communication about what is best for you, your spouse and your children. You are more likely to walk away from your marriage feeling that the important issues have been resolved fairly when you proceed through mediation, in part because you help shape the settlement. Rather than leaving the major decisions to the court, you and your partner work with a mediator to find solutions.
Free Divorce Mediation Consultation
Johnson Mediation can help you and your soon to be ex-spouse settle your divorce. Our team serves the southern communities of the twin cities metro and will help you from start to finish and work with you to achieve an outcome that gives your entire family the best possible chance to move forward after divorce in a positive and healthy way. Call us at 952-401-7599 to schedule a free divorce mediation consultation.