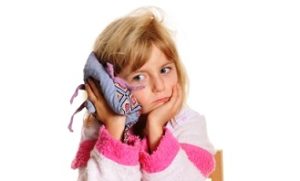 Since divorce is something that we hopefully only do at most once in our lives, it stands to reason that navigating the process is difficult. It just does not always make sense. We can find resources that can help guide you through this process to stay on track legally, emotionally and financially. Johnson Mediation helps couples, and families navigate divorce so that you can begin to look toward your future, rather than focusing on all of the pain of your past. Here are some tips as you begin the process to help guide you in the right direction:
1. Communicate clearly: Be clear with your spouse as well as your children and your extended family about your plans to divorce. It is important to go into the divorce with everyone on the same page. Try to communicate with facts and certainty rather than with emotion and anger. Laying a positive foundation with your communication up front will go a long way toward more positive interactions long term.
2. Gather documentation: When you proceed with a divorce settlement, a huge part of the process is dividing your joint assets, debts and property. Gathering and organizing all of your financial documents can make the process go much more smoothly. We recommend that you pull financial information from bank, retirement and investment accounts as well as information about your employment, mortgage and other debts that you owe.
3. Think about what's really important to you: For most couples who share children, the kids are definitely the most important thing to consider when it comes to divorce. No question about it. So, when it comes to custody, parenting time and child support, these issues need to be the ultimate priority. Beyond that, you can consider other things that you share that are important to you (think jewelry, furniture, a vehicle, etc.).
4. Get the support you need: Divorce is one of the most difficult of all life events so take some time to gather the support that you will need. Emotional and logistical support can help you and your family. Mediation is one way to minimize the stress of the process, save money and time so that you can move forward more quickly.
Divorce Mediation Services Minnesota
Johnson Mediation can help you every step of the way with your divorce. We can help you settle the terms of your divorce and plan for your future, without a lengthy court battle. For more information about how our team can help guide you through the divorce process, call us at 952-401-7599.