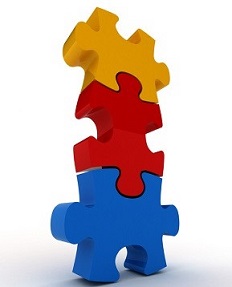 A divorce is something you (hopefully) only go through once in your entire lifetime. So, if you and your spouse have decided it is time to part ways, or you are struggling to navigate one of the many aspects of the divorce process, Johnson Mediation can help serve as your guide. The goal of all of our divorce mediation services is to help couples through this difficult process. We believe that you can navigate divorce successfully without a lengthy and expensive court battle and end up with a much more positive and healthy outcome. We do this by helping you focus on yourself, your future and your family.
Here are some tips we often share with our clients to guide them through the divorce process: Following these tips will help you, your soon to be ex-spouse, your children and anyone else in your lives less stress.
1. Be open to compromise: The foundation of mediation is compromise. In order to successfully settle the terms of your divorce using this process, you must find common ground and ways to agree on how best to divide your property, how to develop a parenting plan and whether spousal maintenance is needed.
2. Communicate clearly and without emotion: Your communication with your spouse has likely been defined by emotion but once you decide to divorce, it is important to try to leave that emotion in the past. Your mediator can help you do that by keeping you focused on your goals with the divorce and the next step in the process.
3. Gather your financial documents and information about joint property as soon as possible: Gathering together your financial information including W-2s, tax forms, retirement information, bank account information, etc. can help you move through the process even more quickly. Mediation can take much less time than a court battle and cost you much less money, which can in turn decrease the stress involved.
4. Put your children's needs first: Johnson Mediation will also work to keep your kids at the center of each of your decisions. Their needs are critically important and should be a guiding principle when it comes to your decisions.
5. Ask questions of your mediator: Your mediator understands the divorce process in the state of Minnesota and can answer all of your questions. Use your mediator as a true resource and your guide.
Comprehensive Divorce Mediation Services In MN
If you want to learn more about the divorce mediation process or the divorce mediation services that we offer, call the team at Johnson Mediation at 952-401-7599 to schedule a free consultation.